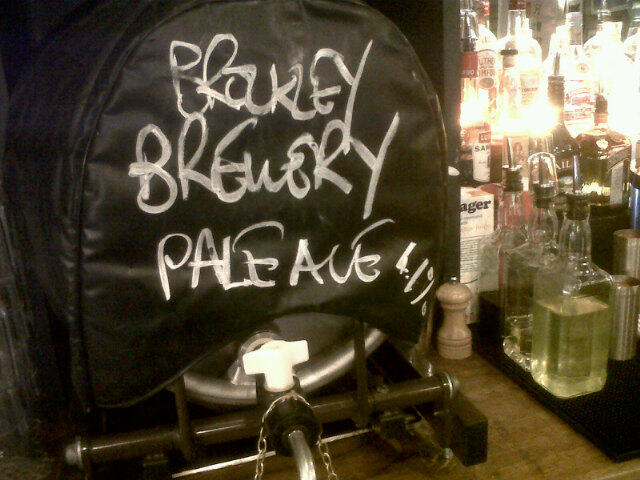 Brockley beer at The Orchard
The Brockley Brewing Company
launch party took place last night and pubs across the area are now serving its beers
. The early reaction is positive.
On Twitter, @alitopcat says: Enjoyed a couple @The_Orchard_ Good body and decent strength yet still light & sparkley on the tongue, a refreshing brew.
On BC, NAT hiccups: "The golden and pale ales are excellent, and I have a slight prefernce for the honesty of the pale, kind of good to be at the start of something as well. It felt historic at the Talbot tonight in some sort of minor beer key."