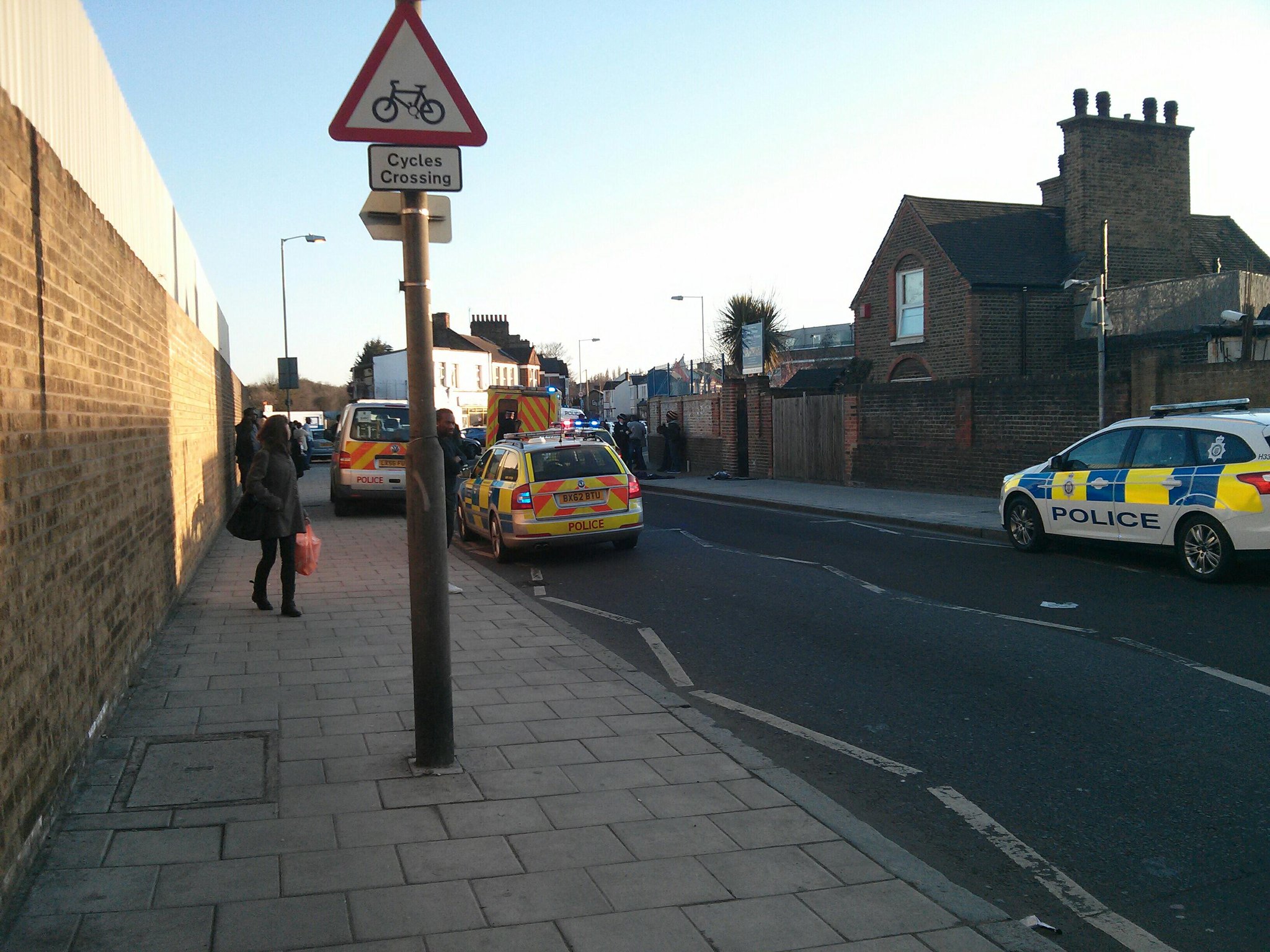 Police attend the scene. Photo courtesy of Karen.
The air ambulance landed in the football cage in St Norbert Road. Photo courtesy of Alison.
The western exit to Brockley Station, parts of Coulgate Street and Mantle Road have been closed by police this evening, following a serious incident outside John Stainer Primary School. Emergency services are at the scene and an air ambulance landed at St Norbert Road to provide assistance.
Multiple BCers report that the incident was a stabbing. One BCer, Lucia, reports that the stabbing took place on the east side of the station and collapsed on Mantle Road. We will update the article as the facts emerge.